About Imparta
Imparta is a global company that generates measurable and sustainable performance improvement across Sales, Marketing and Service – the main customer touch points within an organisation. In each of these three areas Imparta offers a full suite of proven, world-class content and methodologies. We work with clients (including Cisco, Intel and GE) to improve and grow their business with a focus on their strategic objectives. All content is tailored to our client's business environment and delivered using our award-winning Capability Building® System. This scalable system ensures that the training delivers real, measurable business impact and it can power a single intervention or an entire global Sales, Marketing or Service Academy.
Imparta's modular approach provides rigorous competency-based assessments, superior blended learning approaches, digital learning, advanced coaching and reinforcement services, application tools, measurement and accreditation to drive performance.
Imparta offers a rare combination of 'best of breed' sales capabilities:
The Capability Building® System
Imparta understands the barriers to adopting new skills and behaviours, and we have spent a decade and millions of pounds developing our Capability Building® System – a comprehensive, modular toolkit that transforms training into a programme for lasting performance improvement.
Global coverage
Imparta has 140 trainers and associate trainers around the world, and the capability to deliver international sales training through global roll-outs that are consistent yet sensitive to local issues. We also have an in-house translation company that uses state-of-the-art techniques to ensure high quality translations at very competitive rates.
Better methodologies
There's no shortage of content in the worlds of sales, marketing, service and leadership, but much of it is too academic, or hasn't been updated in 30 years. Our methodologies are research-based, and we have incredibly high standards around how practical they are in the real world. We also continuously improve them based on our experience in the field.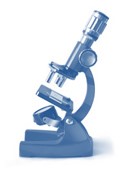 More flexibility
We hear a lot of complaints about the inflexibility of training companies. There's a sense that, in many training companies, the development team left 20 years ago and there's only one solution, whatever the problem. Imparta, on the other hand, has a full complement of learning designers and subject matter experts. We customise or create programmes that are exactly what our clients need, with a minimum of extra cost.
Better learning technology
Imparta's technology provides the infrastructure for successful training and embedding. From our i-Coach® learning platform and Virtual Sales Academy to our advanced computer-based simulations (where we are a world leader), 'real-plays', CRM tools and a range of other vehicles for practice and application, we help people learn by doing and help them continue to learn back in the real world.
Joined-Up Thinking
Most training companies focus on just one of our three main areas: sales, marketing and customer service. We have the scale and the desire to be thought leaders in all three, which means we can achieve your objectives in each area. Beyond that, we can also help you to align the main customer-focused parts of your organisation to create genuine and sustainable competitive advantage.
Practising what we preach
How many sales training companies sell to you in the way they say they'll teach your people to sell? Or display best practice in marketing or service? We are happy to be judged by that standard; we run internal Academies that we believe have driven our growth throughout the recession. And as our own clients, we're really picky – so we know quickly if anything needs to be improved.
The Client Impact Team
Training without measurement is a like flying a plane with your eyes closed – you have no way to track your progress along a given course, or to correct any deviations. Imparta has a dedicated Client Impact Team who track, analyse and report the impact of our training activities at multiple levels, based on the Kirkpatrick model.
The personal touch
Imparta's people are practitioners and businesspeople first, rather than just trainers. Going the extra mile is part of our DNA, and we are completely committed to meeting your business objectives – in a way that is sophisticated yet not a drain on your resources. We give you a named Client Service Team, and since we keep our client numbers low in order to be able to work more closely with each of our clients, all clients are 'on the radar' for our senior managers.